Skill Builders – Introduction to VCarve Pro
September 13 @ 6:00 pm

-

9:00 pm

Free – $15.00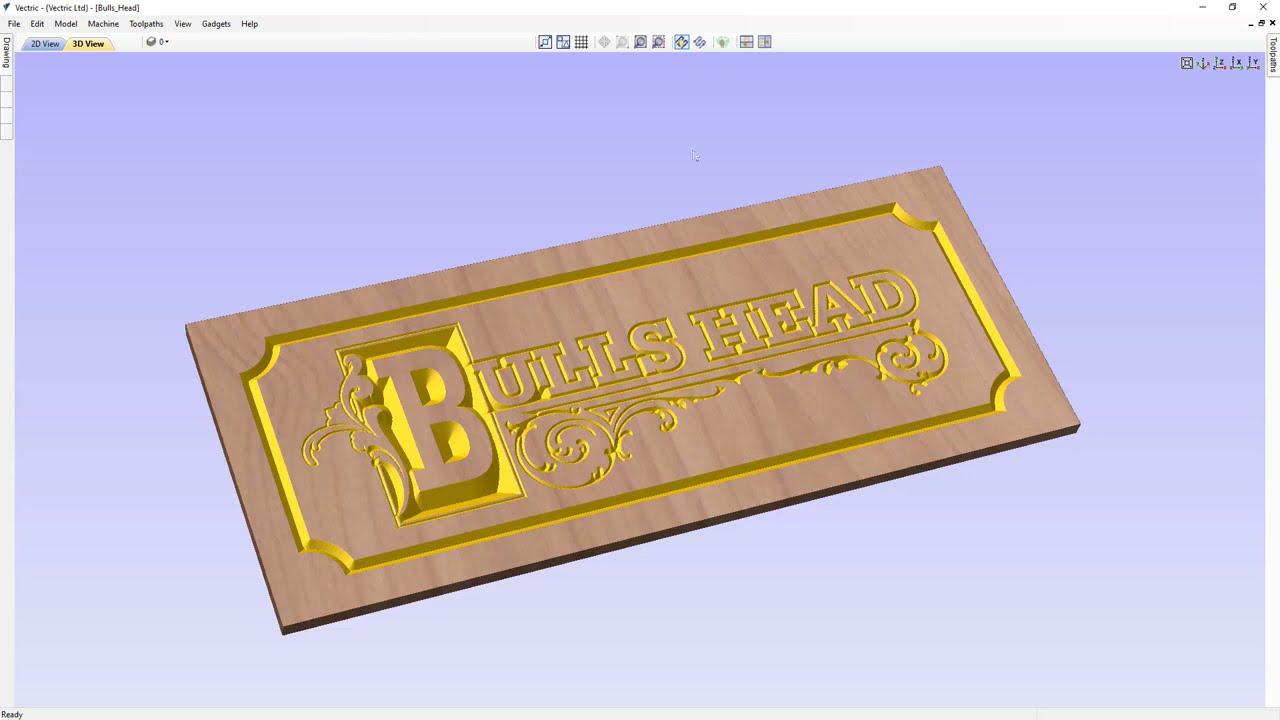 Enter a realm of infinite design possibilities and turn simple 2D designs into 3D carvings with VCarve Pro. We will walk you through the step-by-step design process and get you comfortable with the software.
Come to our workshop if:
You want to design your very own unique product
You've got a doodle on a napkin but want to create a professional representation of your idea
You are interested in learning automated fabrication tools like CNC mills
This class is FREE for members and also open to the public. Members can RSVP on our website here. Not a member? If you love the workshop and want more classes or access to our facilities, check out our monthly memberships.
Details:
Duration: 2 hours
6:00pm – 9:30pm on weekdays
Maximum # of Participants: 6
Project: Skill building experience with VCarve Pro
Prerequisites: None. 
Recommended: Basic computer competency (how to use a computer, browse the internet)
**Please note registration closes 24 hours prior to class**
Class Goals:
Participants in this class will learn how to think and design in 3D! With the help of our instructor, participants will be introduced to V-Carve, navigating a 3D workspace and utilizing a variety of modelling tools to design a projects for fabrication. Learning the underlying thought process of how a physical shape can be manufactured will be what participants use to drive their design process. By the end of the class, everyone will have a basic understanding of how to use the software to design a project for fabrication and can use the resulting files in our other classes;laser cutting, CNC milling, 3D printing.
FAQS
What is the age limit for the class?
The minimum age for participants is 14. Participants under the age of 18 must have a parent or guardian provide supervision during the class.
Where can I park ?
Maker Cube's parking lot has ample space available. Should the lot reach capacity, there is street parking along 206A St.
How do I cancel or reschedule a class?
Refunds or credit for future classes will only be provided if we are notified by email to [email protected] at least 24 hours in advance of the class. No refunds will be provided for late cancellation, and a re-booking fee of 50% of the cost of the class will be applied to reschedule a class.
Please arrive 15 minutes before the class for sign-in and to ensure it starts on time, those arriving more than 5 minutes late will not be able to attend. In the event of low registration the class will be canceled and participants registered will be rescheduled to an alternate class date.
Learn more about Maker Cube and check out our other classes and events at www.makercube.ca