Joiner's Mallet: Member Project Series
September 19 @ 10:30 am

-

5:00 pm

$100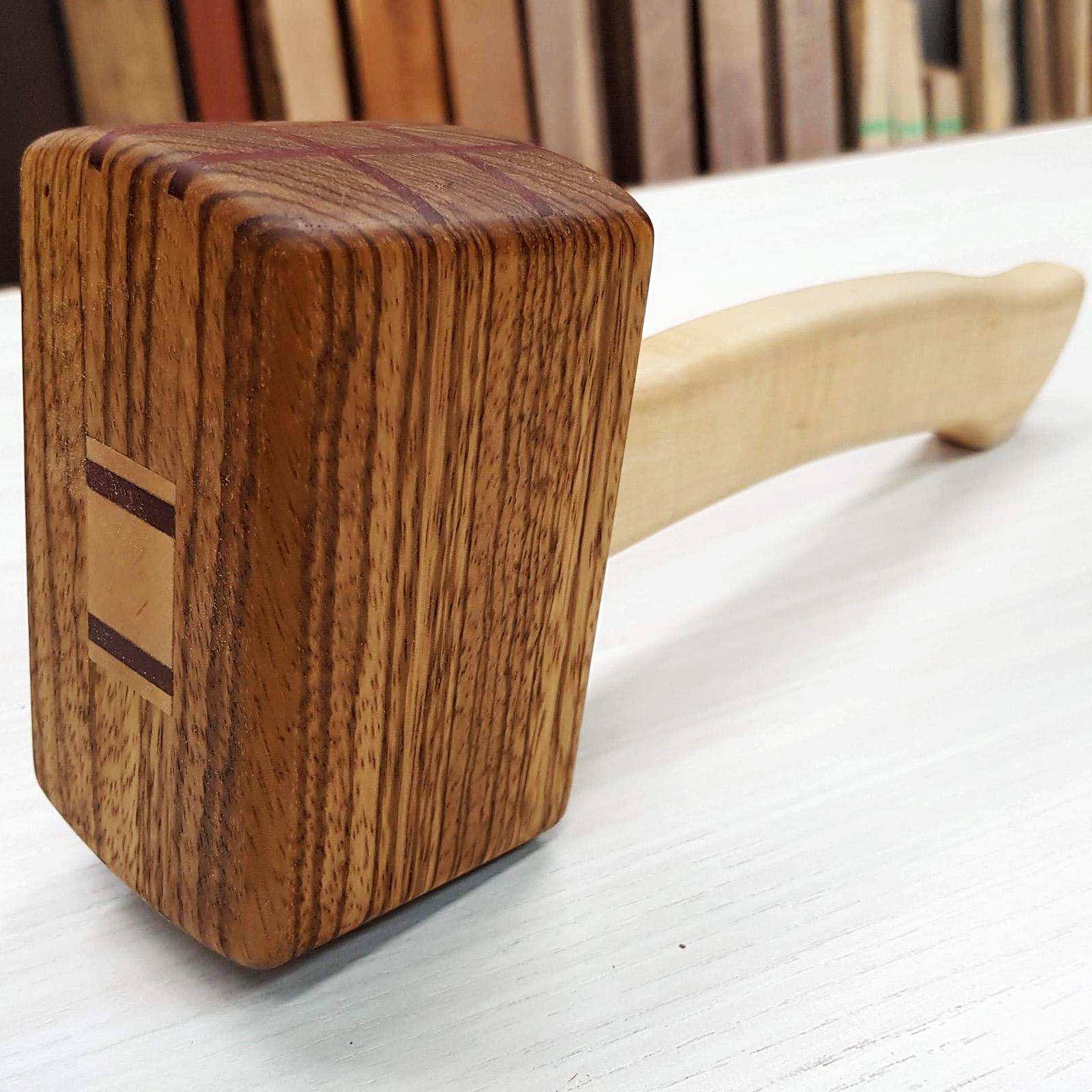 Make Your Very Own Joiner's Mallet!
The perfect class to take your joinery skills to the next level. A joiner's mallet is an indispensable tool around the wood shop. The wide wooden face is more gentle on material and the back of your chisels when compared to a hammer while also being more precise than a rubber mallet.
What is a "Project Series" class?
Exclusive to Maker Cube members, "Project Series" classes provide guided instruction, project plans, premium materials and a deadline to keep you on track.
Duration: All day- you must arrive 15 minutes before the start time to participate
10:30pm – 5:00pm
Maximum # of Participants: 6
Project: Joiner's Mallet
Difficulty: Advanced
Prerequisite: Active membership required. Intro to Wood Working Class and Advanced Woodworking Class – You must take the introductory class and advanced class prior to taking this project series class – Click here to view upcomingWoodworking classes
**Please note registration closes 24 hours prior to class**
Come to our workshop if:
You've damaged a project with a hammer
You aspire to do more work with hand tools
You need beautiful paper weight to intimidate your co-workers
How does this class work?
Participants will be provided materials, plans, templates and a project demonstration at the beginning of the class. The demonstration will cover how to make and use jigs for the table saw, band saw and miter saw to improve safety and cut quality while working with small parts. Participants will also learn how to use patterns on the router table. We will talk through the plans, design and challenges to be expected during the build. As a group we will pick the project materials based on form and function. All in stock hardwood will be available to choose from.  After the demonstration and planning members will be allocated time to work independently from plans with several checkpoints to ensure we stay on pace. The instructor will be available for the entire day to answer questions, setup tools and assist when needed. Participants will be challenged with the goal to produce a stunning professional tool while also completing the entire project within the time provided.
Safety First
Required:
Safety Glasses (participants must bring their own eye protection, if they do not have eye protection a pair of safety glasses can be purchased at Maker Cube's front counter)
Closed-toe shoes
Long hair tied back
No loose jewelry or cords
No long sleeved shirts or loose clothing
Safety Masks (all participants  must where a mask during the class, RZ masks can be purchased at Maker Cube's front counter
About the Instructor:
Adam Ali, Director and Co-founder at Maker Cube
Adam is the true definition of a Maker with experience ranging from upholstery to machining exhaust fittings for light aircraft. He has been tinkering for as long as he can remember and fondly recalls spending summers with his dad and brothers building tree forts, soapbox racers, and bike ramps. Their favorite project? An epic two-floor pallet wood treehouse complete with lights, windows and (of course) a secret escape hatch. He followed his passion through school taking as many courses as he could in woodworking, metal fabrication, music production, and media arts. For the past 10 years, Adam has built skillsets in many disciplines with his favorite being custom car audio fabricator. Adam's approach to design and making often comes from a need to solve problems that don't have commercially available solutions.
FAQS
What is the age limit for the class?
The minimum age for participants is 14. Participants under the age of 18 must have a parent or guardian provide supervision during the class. Do you have children younger than 14? Sign up for our mailing list to get updates on our summer camps and kid friendly classes!
Where can I park ?
Maker Cube's parking lot has ample space available. Should the lot reach capacity, there is street parking along 206A St.
How do I cancel or reschedule a class?
Refunds or credit for future classes will only be provided if we are notified by email to [email protected] at least 24 hours in advance of the class. No refunds will be provided for late cancellation, and a re booking of $45.00 will be applied to reschedule a class.
Please arrive 15 minutes before the class for sign-in and to ensure it starts on time, those arriving more than 5 minutes late will not be able to attend. In the event of low registration the class will be canceled and participants registered will be rescheduled to an alternate class date.
Related Events