Treat yourself or someone special to a homemade bath bomb!
You will learn how bath bombs are made and explore the ingredients and additives that can be combined to achieve different bath bomb results!
Duration: 2 hours – you must arrive 15 minutes before the start time to participate.
1:00pm – 3:00pm
Maximum # of Participants: 6
Project: Bath Bombs
Difficulty: Beginner
Age: 10+
**Please note registration closes 24 hours prior to class**
Come to our workshop if:
You want to have a fun date activity or time out with friends!
You are interested in making d.i.y bath and beauty products.
The idea of spending a relaxing night in sounds like the best night to have.
Skills Learned:
Participants will learn the ingredients that go into bath bomb making.
How to combine and form into molds.
Safety considerations and packaging options.
Class Goals:
By the end of the class participants will have made 2 different designs of bath bombs and take home 5-10 bath bombs depending on molds used!
Not a member? If you love the class and want more shop time we offer great incentives for new members on the day of the workshop. Click here to learn more about membership at Maker Cube.
Safety First
Required:
Safety Glasses (participants must bring their own eye protection, if they do not have eye protection a pair of safety glasses can be purchased at Maker Cube's front counter)
Closed-toe shoes
Long hair tied back
No loose jewelry or cords
Long sleeved shirts and comfortable clothing
Children participating in the class must be accompanied by a parent or guardian at all times
About the Instructor: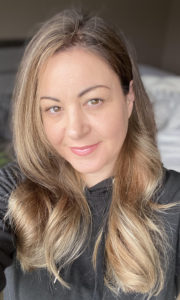 Summer Reese, Instructor
Summer is the founder and creator of Inspiration Soap Co. She grew up in Las Vegas, but currently resides in beautiful British Columbia with her husband Mark and their son Casey. She initially got into soap making when she moved to Canada in 2012. As a girl who grew up in the desert, she found herself out of her element during the rainy days of Vancouver and not quite sure what to do with all her time indoors. Trying to keep herself occupied with what felt like endless hours on the internet, she stumbled across a class for cold process soap making.
She spent two hours in the class learning a very basic lesson on how to make cold process soap, but when she left she was unable to think about anything else other than making soap! She spent months learning as much as possible through trial and error and eventually her batches got better and better.
Summer began selling products in 2013 at local craft markets and by 2016 her soaps and bath bombs were being sold to stores and direct-to-consumer across Canada and the US!
In 2018, Summer took a "baby break" from soap making and brought a tiny human into the world in May 2019. After almost two years away, she has finally returned to soap making! She still loves it as much as when she started, it is her creative outlet that she successfully turned into a business.
FAQS
What is the age limit for the class?
The minimum age for participants is 16. Participants under the age of 18 must have a parent or guardian provide supervision during the class. Do you have children younger than 16? Sign up for our mailing list to get updates on our summer camps and kid friendly classes!
Where can I park ?
Maker Cube's parking lot has ample space available. Should the lot reach capacity, there is street parking along 206A St.
How do I cancel or reschedule a class?
Refunds or credit for future classes will only be provided if we are notified by email to [email protected] at least 24 hours in advance of the class. No refunds will be provided for late cancellation, and a re-booking fee of 50% of the cost of the class will be applied to reschedule a class.
Please arrive 15 minutes before the class for sign-in and to ensure it starts on time, those arriving more than 5 minutes late will not be able to attend. In the event of low registration the class will be canceled and participants registered will be rescheduled to an alternate class date.